Rosemunde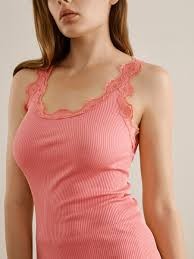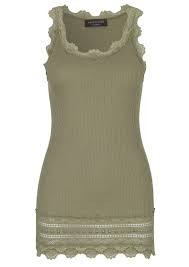 About Rosemunde
At Rosemunde, we wish to offer all women "a luxury feeling - every day", and what perhaps best defines everyday luxury is our iconic silk top, which saw the light back in 2004 when Rosemunde was founded. For our silk essentials, we only use the finest silk available, in a mix of 70% silk and 30% cotton.
The silk/cotton combination allows your skin to breathe and regulates your body temperature helping you keep warm when it is cold and cold when it is warm. Our Rosemunde silk tops are knitted as tubes with no side seams, resulting in a great fit no matter the body shape and a high level of comfort. Moreover, Rosemunde is rooted in Scandinavian values, with romantic, feminine dynamism at its core.
The company is built on beautiful clothes that are easy to wear, such as our bestselling signature silk camisoles, cardigans and fine knits. Functionality and femininity are the two essential elements in each and every piece that bears the Rosemunde name, offering women a luxury feeling - every day.
Any photos used are to represent the brand, but may not reflect the exact stock carried in store.
If you have any queries about availability, please contact us before making a visit.
Stephen Lawrence Mens Shop
11 / 14 St. Martin's Street
Chichester
West Sussex
PO19 1LS
Telephone / Fax: 01243 771 378
Opening Hours
Monday to Saturday: 9am - 5.30pm
Sunday: 10.30am - 3.30pm
Please note that the women's shop is open by appointment only on Sundays.
Stephen Lawrence Women's Shop
1 Magnus Court
Chichester
West Sussex
PO19 1AF
Telephone / Fax: 01243 784 486
Opening Hours
Monday to Saturday: 9.30am - 5.30pm
Sunday: By Appointment Only