Pons Quintana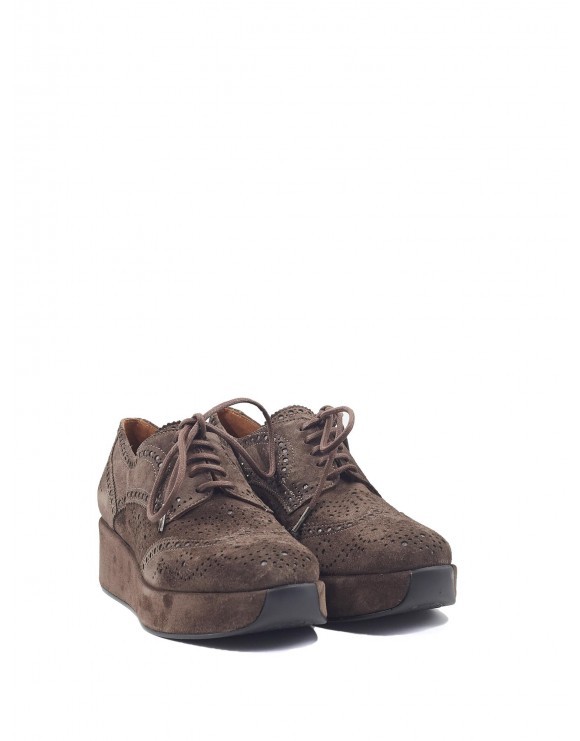 About Pons Quintana
The Company Pons Quintana was founded in 1953 in Alaior, Menorca. In the beginning it was centered on making children's shoes. In 1968 the current factory was built, incorporating more modern machinery for the assembly and fabrication of its products.
From 1975, the first commercial contacts are made with Europe. In the early Eighties, the next generation come in to form part of the company, with its founder Mr. Santiago Pons Quintana remaining at its forefront. During this new project, both Italian and French designers are taken on and Pons Quintana begins to draft a definitive and international product line.
In 1990, with the incorporation of new technologies, the large Pons Quintana family continues to grow, with more than 100 employees in the factory at this point. All of this results in an important increase in its productivity and the consolidation of its brand.
During these years of progress and prosperity is when its founder, Santiago Pons Quintana decides to retire, handing over to the next generation of entrepreneur's lead by his children, Magda and Santiago, who have since then been responsible for the company's current image as well as making brave bets for their firm.
Pons Quintana defines itself, today, as a company open to the world.
Any photos used are to represent the brand, but may not reflect the exact stock carried in store.
If you have any queries about availability, please contact us before making a visit.
Stephen Lawrence Mens Shop
11 / 14 St. Martin's Street
Chichester
West Sussex
PO19 1LS
Telephone / Fax: 01243 771 378
Opening Hours
Monday to Saturday: 9am - 5.30pm
Sunday: 10.30am - 3.30pm
Please note that the women's shop is open by appointment only on Sundays.
Stephen Lawrence Women's Shop
1 Magnus Court
Chichester
West Sussex
PO19 1AF
Telephone / Fax: 01243 784 486
Opening Hours
Monday to Saturday: 9.30am - 5.30pm
Sunday: By Appointment Only