7 For All Mankind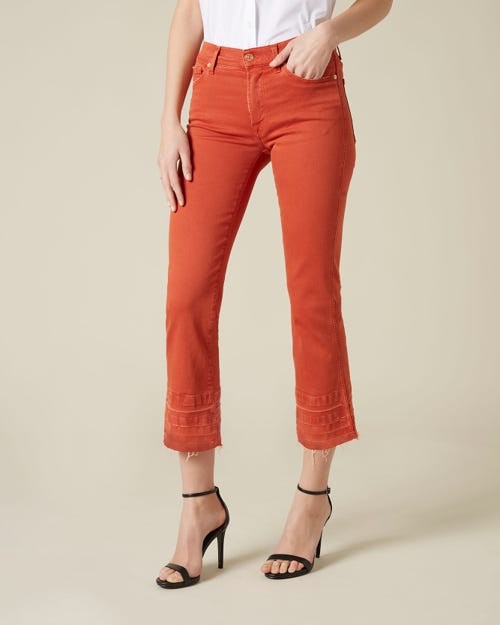 About 7 For All Mankind
7 For All Mankind's premium jeans exploded onto the scene in Autumn 2000, quickly earning critical acclaim and an immediate following for its innovative use of fits, fabrics, and finishes in denim. Since then 7 For All Mankind has become both an established modern classic for its sophisticated fits as well as a leading trendsetter for its newest fashion forward washes and designs.
The brand, famously dubbed "Sevens" by fashion editors and stylists, grew to fame in no small part because it became an instant favorite among Hollywood's elite. 7 For All Mankind jeans continue to rank as a preferred jean among Hollywood's leading ladies such as Angelina Jolie, Cameron Diaz, Jennifer Garner and Liv Tyler.
Any photos used are to represent the brand, but may not reflect the exact stock carried in store.
If you have any queries about availability, please contact us before making a visit.
Stephen Lawrence Mens Shop
11 / 14 St. Martin's Street
Chichester
West Sussex
PO19 1LS
Telephone / Fax: 01243 771 378
Opening Hours
Monday to Saturday: 9am - 5.30pm
Sunday: 10.30am - 3.30pm
Please note that the women's shop is open by appointment only on Sundays.
Stephen Lawrence Women's Shop
1 Magnus Court
Chichester
West Sussex
PO19 1AF
Telephone / Fax: 01243 784 486
Opening Hours
Monday to Saturday: 9.30am - 5.30pm
Sunday: By Appointment Only