La Fee Marboutee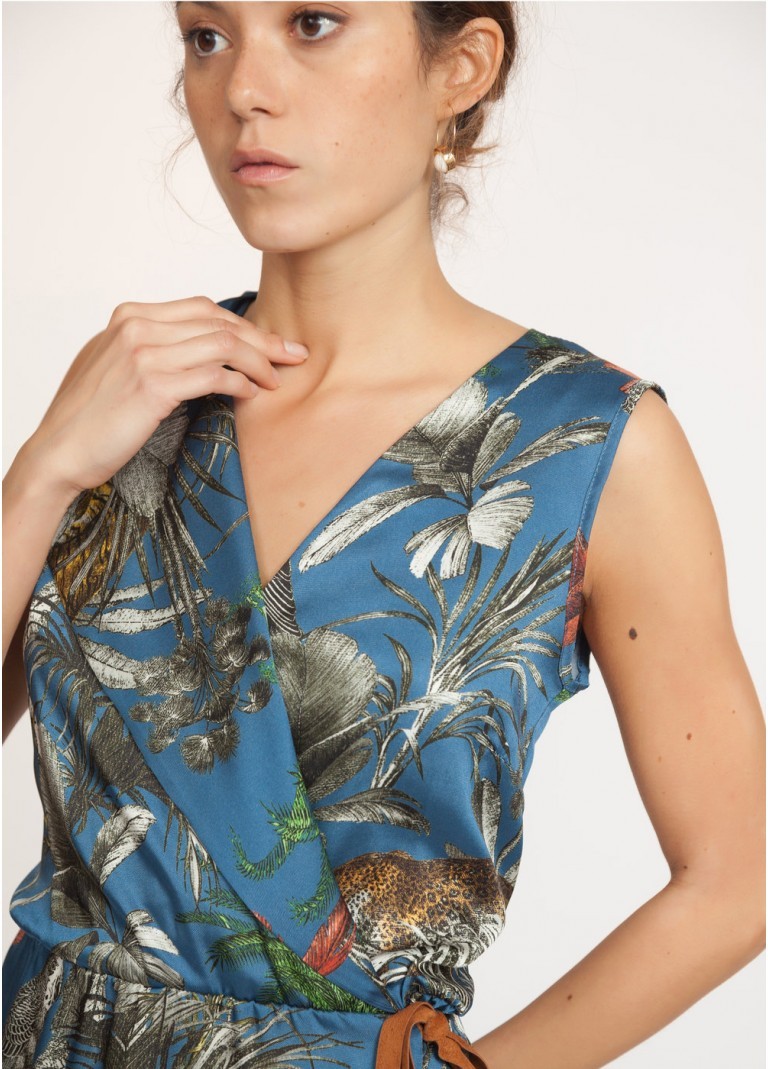 About La Fee Marboutee
A UNIQUE VISION OF FASHION
La Fée Maraboutée was established in 1996 in Roanne, the home of the French textile industry. Under the artistic direction of its founder, Jean-Pierre Braillard, the brand has maintained its uniqueness for almost 20 years in the place where it was established. Attached to its roots, La Fée Maraboutée is proud of its values. With humility, it creates, innovates and contributes to the promotion of eternal femininity, using original concepts that set the brand apart.
La Fée is, above all, a vision. Breaking with the uniformity typical of many other fashion chains, La Fée Maraboutée has managed to keep its original vision, while renewing itself continuously. With each new collection, it surprises its customers, while staying faithful to its values of femininity, elegance and good taste.
THE QUEST FOR QUALITY
To perfect the story, La Fée Maraboutée manufactures 95% of their style in Europe (85% in Italy and 10% in Portugal). Europe represents our culture, our roots, we are proud of it. In a quest for quality, ethics and responsibility, La Fée Maraboutée has chosen to trust local skills, long-term partners, known for their sense of detail and finishing. This relationship of trust ensures long-term effectiveness and expertise. Beautiful materials and careful work make La Fée an authentic and responsible brand. But it is not just common sense alone, the future is about the human side as well.
Any photos used are to represent the brand, but may not reflect the exact stock carried in store.
If you have any queries about availability, please contact us before making a visit.
Stephen Lawrence Mens Shop
11 / 14 St. Martin's Street
Chichester
West Sussex
PO19 1LS
Telephone / Fax: 01243 771 378
Opening Hours
Monday to Saturday: 9am - 5.30pm
Sunday: 10.30am - 3.30pm
Please note that the women's shop is open by appointment only on Sundays.
Stephen Lawrence Women's Shop
1 Magnus Court
Chichester
West Sussex
PO19 1AF
Telephone / Fax: 01243 784 486
Opening Hours
Monday to Saturday: 9.30am - 5.30pm
Sunday: By Appointment Only