Ash footwear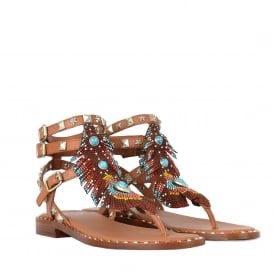 About Ash footwear
Founded in 2000, ASH is the brainchild of French shoe designer Patrick Ithier and Italian entrepreneur Leonello Calvani, two prominent figures in the footwear industry.
With Ithier's eye for design and Calvani's business acumen, ASH was created.
Featuring footwear at its core, ASH combines French flair with Italian-heritage design. Its impeccable craftsmanship and innovative creations have made it a leader and pioneer in the market.
Any photos used are to represent the brand, but may not reflect the exact stock carried in store.
If you have any queries about availability, please contact us before making a visit.
Stephen Lawrence Mens Shop
11 / 14 St. Martin's Street
Chichester
West Sussex
PO19 1LS
Telephone / Fax: 01243 771 378
Opening Hours
Monday to Saturday: 9am - 5.30pm
Sunday: 10.30am - 3.30pm
Please note that the women's shop is open by appointment only on Sundays.
Stephen Lawrence Women's Shop
1 Magnus Court
Chichester
West Sussex
PO19 1AF
Telephone / Fax: 01243 784 486
Opening Hours
Monday to Saturday: 9.30am - 5.30pm
Sunday: By Appointment Only