Remus Uomo
About Remus Uomo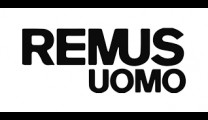 Constructed upon the firm foundations of traditional tailoring skills and a continued appreciation for indulgent yet refined materials, Remus Uomo brings a fresh look to menswear. With closely shaved lines, slim line collars, cutting edge casuals and cleverly tailored suits, the brand has a timeless flair which has firmly established it as the largest selling menswear brand in Ireland as well as enjoying success in the UK and internationally.
Any photos used are to represent the brand, but may not reflect the exact stock carried in store.
If you have any queries about availability, please contact us before making a visit.
Stephen Lawrence Mens Shop
11 / 14 St. Martin's Street
Chichester
West Sussex
PO19 1LS
Telephone / Fax: 01243 771 378
Opening Hours
Monday to Saturday: 9am - 5.30pm
Sunday: 10.30am - 3.30pm
Please note that the women's shop is open by appointment only on Sundays.
Stephen Lawrence Women's Shop
1 Magnus Court
Chichester
West Sussex
PO19 1AF
Telephone / Fax: 01243 784 486
Opening Hours
Monday to Saturday: 9.30am - 5.30pm
Sunday: By Appointment Only